Stage Piano + Synthesizer + Workstation
Following the standard of sonic excellence established by the Forte®, the Forte® SE brings your performance to new heights with its astonishing sound quality, dependability and user-friendly operation.
SOUNDS
2 Gigabytes of Sounds!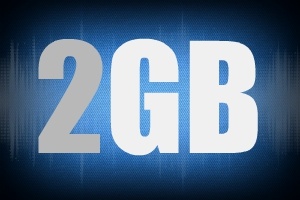 Hear the new High Definition Japanese Grand (optimized especially for the SE) and German D Grand, featuring "KSR" – Kurzweil String Resonance. Also included are a wide selection of tailored sounds from the acclaimed Forte® (EP, Clav, Celeste, Crotales, Harpsichord), as well as PC3 Series and KORE 64™ expansions – all handcrafted to deliver unprecedented expressiveness with an obsessive attention to detail.
V2.00 adds 256 new Programs plus over 80 new Multis!
Patented FlashPlay® Technology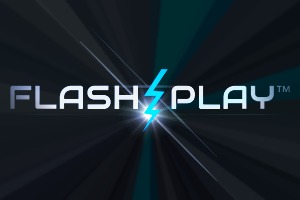 Flash-Play® powers the Forte® SE with 2 GB of on-board sample content with zero-loading time, loads of powerful DSP and ultrafast performance.
188 Megabytes User Sample Memory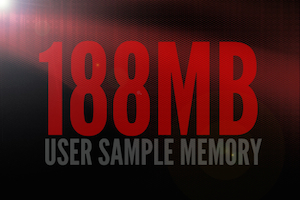 Now load up to 188 MB of your own custom samples into non-volatile flash memory. Supported sample formats: .WAV, .AIF (up to 16 bit / 96kHz) and Kurzweil formats (.P3K, .KRZ, .K25, .K26).
V.A.S.T. Editing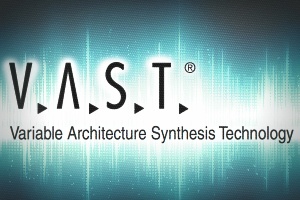 Deep editing? Look no further. The Forte® SE grants full access to Kurzweil's legendary Variable Architecture Synthesis Technology directly from the front panel. With 32-layers per program, each offering its own signal path and a host of modular DSP tools, the Forte® SE offers a wealth of sound creation and modification that is truly immense.
Powerful FX Engine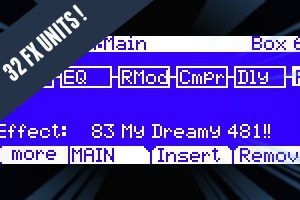 Now featuring 32 FX units of horsepower. Enjoy award-winning Reverbs, Delays, Choruses, Flangers, Phasers, Distortions, Rotary Amplifiers, Compressors and more including the new Spectral 4-Tap and Spectral 6-Tap FX – all fully editable from the user-interface.
K.S.R. – Kurzweil String Resonance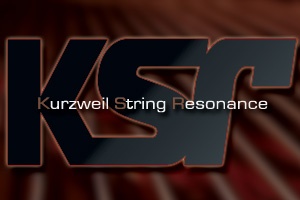 Piano string resonance modeling for enhanced acoustic piano performance!
KB3 ToneReal™ Organs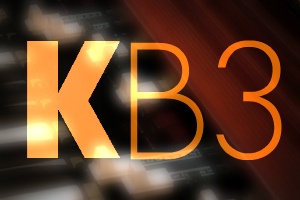 Modeled after classic organs. Featuring all the controls you want and more, including 9 realistic drawbars.
88-note Italian Hammer-Action Keyboard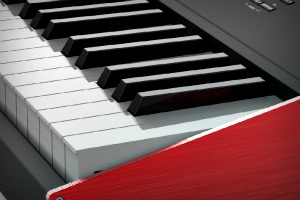 Every sound within the Forte® SE is perfectly matched to its 88-note fully-weighted Italian hammer-action keyboard with aftertouch.
Multitrack Sequencer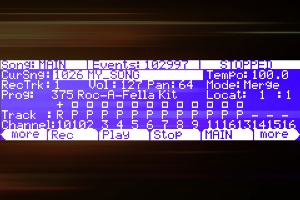 NEW! Built-in multitrack sequencer with extensive editing tools.
8 Arpeggiators!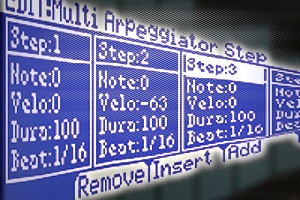 Looking for a pulse? Activate up to 8 independent Arps (1 per program, 8 per Multi) and discover the new 'Step Sequencer' environment!
Live Audio Input w/ FX